Guitarist Jan Sturiale's silky smooth playing is a king's feast for the ears on his latest effort, Two Roads. Backed by trumpeter Audun Waage, pianist Marko Churnchetz, bassist Joe Sanders, and drummer Ziv Ravitz, Sturiale and his fellow musicians generate heat while playing with moods from one captivating track after another.
The improvisational format of his group creates a series of indelible, emotionally charged moments beginning with the opening cut, "Three." Blissfully energetic, "Three" opens with Waage's spirited trumpet; suddenly, the air is ripe with youthful buoyancy. The band wastes no time in getting the engines running. Sanders' throbbing bass keeps the momentum hot, and it's a blast of summer sunshine. Sturiale's guitar sparkles like silver; they speak of elegance while creating a calming mood. This is some truly pretty music.
While "Three" has a relaxing vibe, "Red Gold" delivers the sweat with a relentlessly upbeat tempo. Ravitz' fiery drumming makes the heart beat in rapid fashion. Waage's trumpet is bursting with personality, locked in a groove with Churnchetz' sweltering piano. Sturiale jams on his acoustic guitar with authority and passion. There is magnificent chemistry between Sturiale and his players, which is truly evident on the title track. Ravitz' punchy drums seems to feed off of Sturiale's vibrant guitar playing and Churnchetz' rollicking piano.
Track Listing: Three; Long; Cori; Red Gold; Open; Animated; Two Roads; Shades; Outro.
Personnel: Jan Sturiale: guitar; Audun Waage: trumpet; Marko Churnchetz: piano; Joe Sanders: bass; Ziv Ravitz: drums.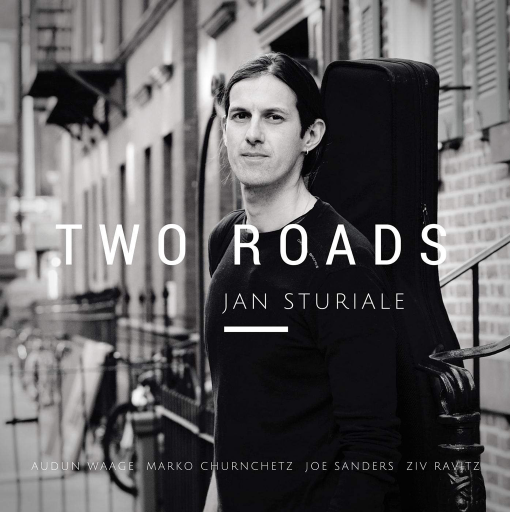 Year Released: 2017