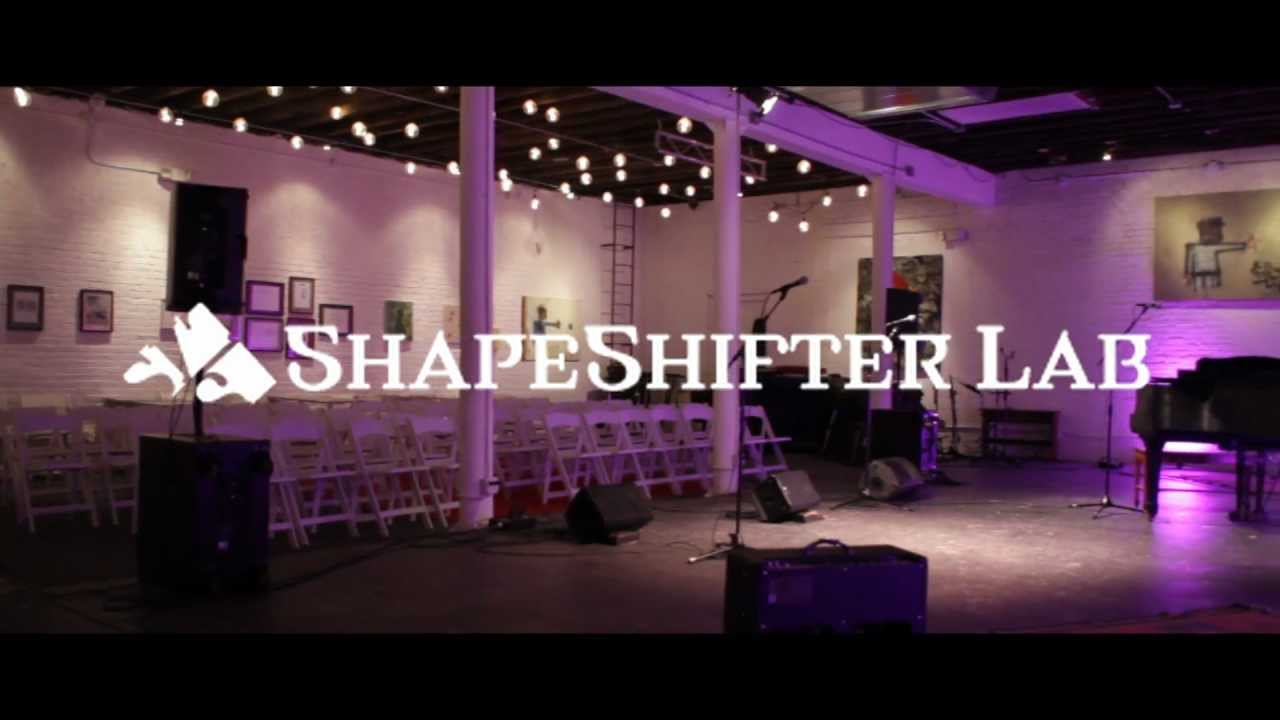 Jan will join Jure Pukl, Marco Panascia and Ziv Ravitz this April 2014 for a recording date at the Shape Shifter Lab in New York.
This time you will hear the music of the Trio with slovenian saxophonist Jure Pukl who recently moved to New York where he had the opportunity to perform with Adam Rogers, Nir Felder, Esperanza Spalding, Damion Reid and many others.
The rhythm section for this project will be Marco Panascia on doublebass and Ziv Ravitz on drums.
"Pukl's amalgam of sound and approach stamps him as a musician who essays CREATIVITY into a fine art." Jerry D'Souza | ALLABOUTJAZZ 2011
"Jan Sturiale is part of the unconventional group of jazz musicians that mix the tradition of creative jazz language with the spirit of rock music and a classical background. His ability to translate his varied musical influences into a coherent jazz language gives his compositions a distinctive character. | JAZZ IN EUROPE 2013
"Panascia's robust and frenetic basslines added to the fire […]" | (Andrea Canter, jazzpolice.com, Minneapolis, MN)
"Ziv has been a member of the Lee Konitz Quartet for the last few years in which they recorded 2 albums (A studio album, and Live at the village vanguard).
Jan Sturiale Trio feat. Jure Pukl concerts will be marked by a creative blend of ingredients such as jazz, rock and other modern sounds-all backed by a brilliant technique and a powerful rhythm section.
Jan Sturiale Trio feat. Jure Pukl
Jan Sturiale: guitar
Jure Pukl: tenor sax
Marco Panascia: double bass
Ziv Ravitz: drums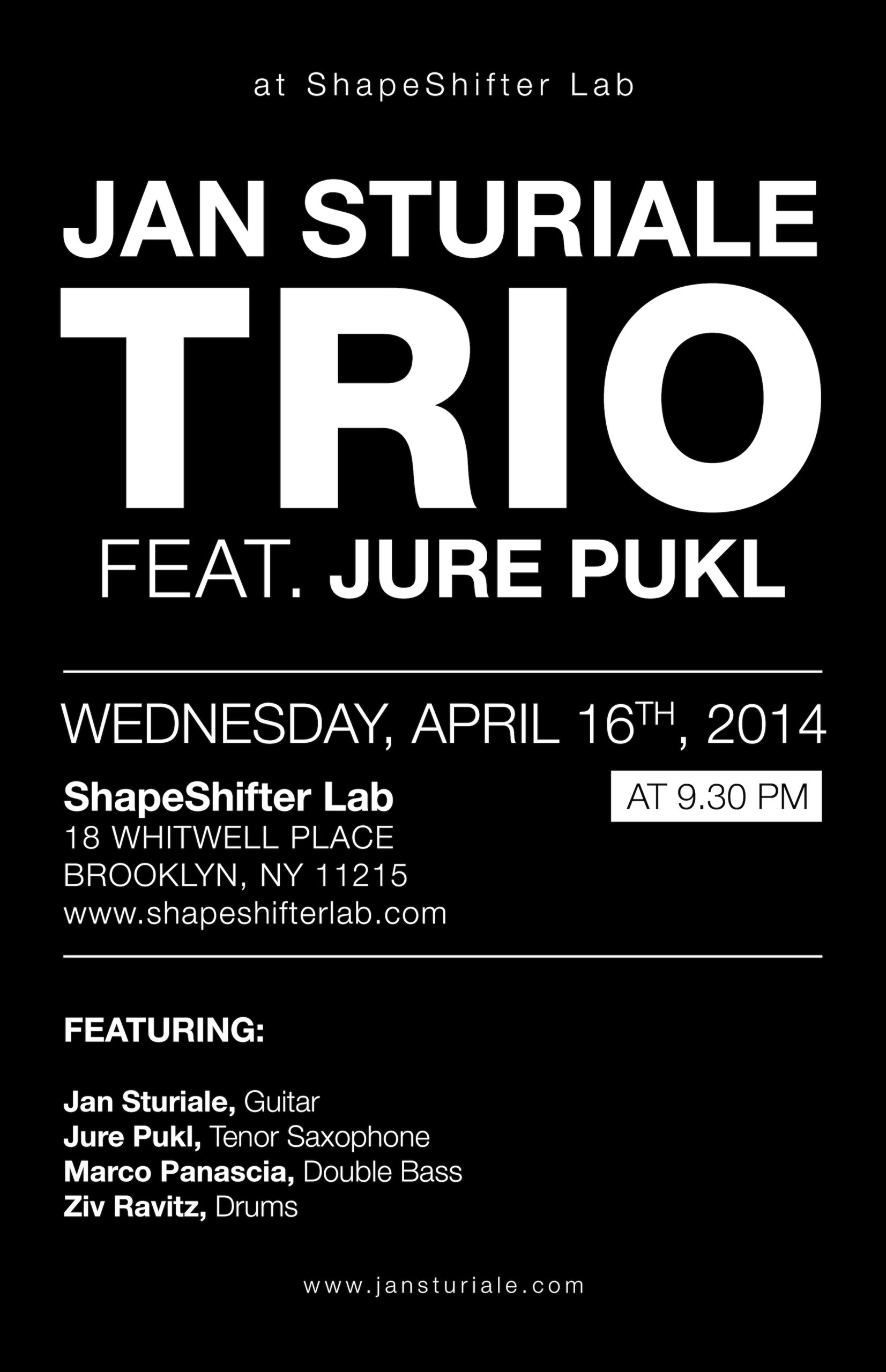 For more information and details on venues, locations and concerts time click HERE
We will also stream the concert so check back for details HERE